It's time for my monthly obsession are you excited? Because I a, there have been quite a few things I've be obsessing over this month and here they are: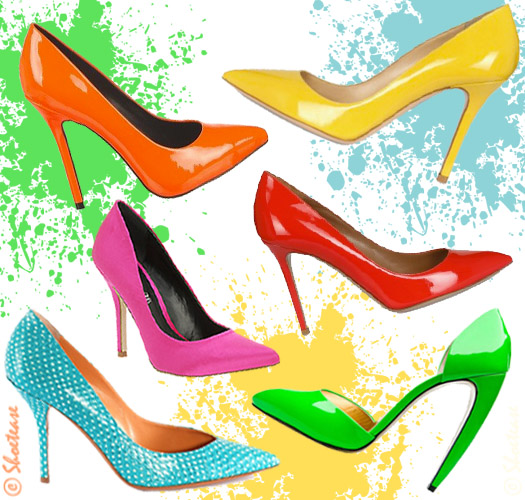 5. Mary-Jane Heel and Colored Pumps
Ever since I decided that school girl can be cool I've wanted a pair of Mary Jane heels to compliment every skirt I have (this new plaid one I bought in particular). I have been searching everywhere for a low heeled pair because truthfully I'm not trying to tumble everywhere I go, and yet I've been out of luck.
Another shoe I'm dying over this month is the colored pump. Ever since I saw Carrie Bradshaw rock her Manolo Blahnicks on Sex and the City I knew I was destined to have a pump. They legit go with everything and re just so trendy and cute. However I am also having the struggle to find a nice inexpensive colored pump; the struggle just wants to live on for me!
4. High Waist Velvet Pants
This is a new item from the motel rocks collection that I'm crying over right now. They are the perfect pant and I love velvet and high waist anythings. I hope to find another pair for a little cheaper somewhere.
3. Striped Body Suit and Pants
Stripes, Stripes, Stripes and more stripes, I've been obsessing over stripes this whole month. I WANT that striped body suit from American Apparel I'm kind of sad I passed it up when I went. Also that striped pants are rad and I can see me in them with a distressed band tee and my docs.
2. Men's Pants on Women
I've been scouring the racks at the thrift store for the perfect men's pants that will fit my frame and not be ridiculously baggy, but I'm not sure what to look for. If anyone out there s a pro at this please leave a comment or email me on how to do so.
1. The Army Jacket
Another things I've been hunting for at the thrift store and yet to find. This is a piece that is a must in your closet, it adds a certain edge and "I don't care what you say I'm a rebel" sort of attitude that I wouldn't mind mixing with my red lipstick.
Well that's it for this month. Tell me what you think.
Sources:
www.motelrocks.com
www.hrartymagazine.com
http://www.6pm.com/type-z-lolla-mary-jane-pump-black-patent?zfcTest=mat%3A1
www.shoetease.com
www.lifestyle.yahoo.nz
www.215blog.com
www.myfoxhouse.com